Main Page
From Padfone Wiki
| | | |
| --- | --- | --- |
| Main Devices | Accessories | Quick References |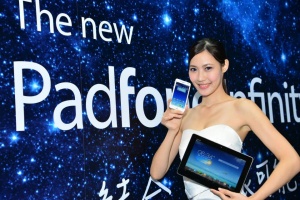 Welcome to the Padfone Wiki Page!
[
edit
]
This entire Wiki is created by and for Padfone fans. Feel free to use this Wiki as a resource, or to contribute to it...
How does it work?
[
edit
]
Use the search button in the upper right corner of this page to find information. If you would like to contribute, click the edit button next to the search bar, or create a new page if it doesn't exist.
There are basically only three rules on the Padfone Wiki:
The language of this wiki is English (If you would like to have a wiki in your own language, please contact us).
Make sure that the information you post is based on facts and clear for the readers and added to the right page.
No advertising!
Padfone Club
[
edit
]
This Wiki is part of Padfone Club - The intuitive community